What Jobs Can I Get In Architecture
12th September 2017 /
Tips & Advice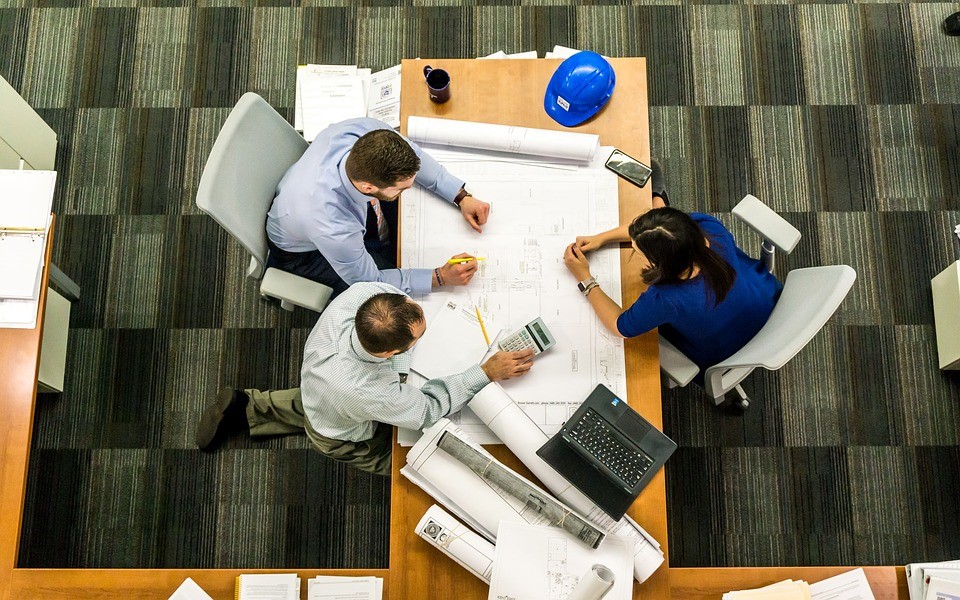 The job market in architecture is loaded with an incredibly diverse range of specialty positions, with even more imaginative job titles. Each requires technical and creative skills as a recipe for success, and navigating between these roles can be more difficult than you might realise.
Architect
It is common knowledge that architects design structures for human use, but there is so much more to the role than is actually publicised. An Architect must be registered with the appropriate accreditation board in order to legally use the title 'architect', and operate at full capacity. They are the only members of staff who can sign off a project when it's completed, and are accountable for any future issues that directly result from the structural design.
Architects must have completed tertiary qualifications in architectural design in order to develop the technical knowledge and creative skills that are necessary to work with the built environment. Not only are Architects designers, but they must oversee a staff of consultants at various levels of experience throughout the entirety of the project.
While Graduate Architects might perform much of the same tasks as a registered architect at their firm, they are technically not 'architects' in the true sense of the title until they themselves are registered. This is not just industry practice, it's the law.
Architects Assistant
Although this job title is rarely used in the current market, an architect's assistant aids the architect throughout the project. They create documents, drawings, write up reports, and attend inspections. This role is very similar to graduate positions, although the assistant may not yet have completed their tertiary credentials.
Draftsperson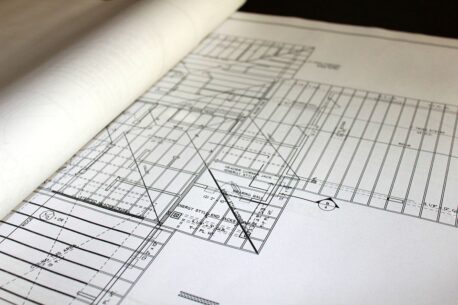 Architectural draftspersons interpret the concepts and design notes of architects to draft up drawings and project plans. Drafting takes the form of manual drawings, renderings in a variety of computer software, and potentially culminating in 3D models.
Title specifications for draftspersons are relative to the software used by the firm where they're employed. The industry standard in the current market is REVIT, but other software includes BIM Documentor, AutoCAD Documenter, and Vectorworks Documentor.
Revit Technician
For more experienced job seekers, there are many positions advertised for technicians in particular documentation programs. In the current market Revit is in high demand, and a position as a Revit technician is a valuable opportunity to get your foot in the door if you possess the skills.
Revit technicians require the same background in theory, construction knowledge and technical skills as architects, but they are not necessarily architects themselves. Technicians are employed to produce documentation on assigned projects, and are typically brought into firms on a contractual basis.
Positions are also advertised in CAD, but we are seeing a higher value placed on technical proficiency in Revit.
BIM Manager/Coordinator
A building information modelling manager is not a management role in the traditional sense of the term. The role of a BIM manager or coordinator at an architectural design firm is to oversee the implementation and maintenance of as-built assets.
It's about making effective use of the technological systems available to meet the demands of the construction market, and the firm's position within it. Additionally they improve existing technology to meet the needs of their colleagues and the industry at large.
Design Architect
A design architect is similar to a traditional architect, except that they are absolved of contributing to the construction phases of projects, instead focusing on design aspects and aesthetics. In this role, innovation is key.
At many firms, architects need to be involved in construction and management out of necessity or demand, but if your aim is to focus solely on creativity, then you need to make your mark within a chosen specialisation.
Design architects are not to be confused with design managers, who assess if changes to a project compromise the original design, rather than actually designing the structure. Management is a major aspect of their role. They oversee the design team and provide support with client communications. Financing is also one of their responsibilities.
A 3D visualiser might also sound similar to a design architect, but they actually focus on the process of 3D rendering. They require much of the same training as an architect, but work solely on the visual assets of documentation, specialising in styling and material trends.
Project Architect
Project architects are senior members of a firm or consultancy. They liaise with the client and other stakeholders, including the team leader, who may not actually be an architect, and therefore cannot provide the technical advice given by the project architect.
In contrast to the design architect they usually take some responsibility for project management, and are primarily concerned with the construction aspects of the design.
Urban Designer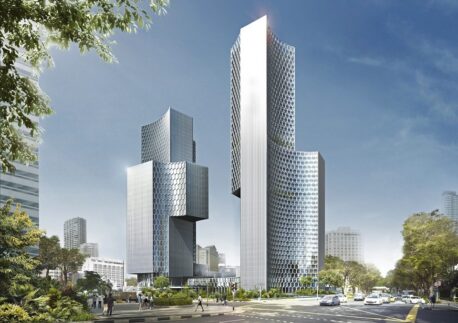 Urban designers are one of the newest roles in the industry, and specialise in the shaping of structures within the urban environment. They develop visions for places, considering how it can be transformed to enhance the function of space within built spaces.
A significant proportion of the urban design process is dedicated to research the lives of the people who currently, or will live in, the space being created. It's the urban designer's job to know what will benefit the community, and consequently part of that research involves community consultation.
Landscape Architect
Commonly associated with designing gardens, the role of a landscape architect is much more involved and intricate. Yes they specialise in outdoor environments, but they are involved in the design of essential public spaces including shopping centres, public gardens, parks, wetlands, infrastructure and coastal projects.
They focus on designing a space that contributes to local identity and adds value to the quality of life within the relevant community. A landscape architect might be employed at any stage to plan, design, oversee or inspect a project, as well as to sign off on completion.
Who Do You Want To Be?
As you can see, it's not as simple as just getting a job as an 'architect'. There are a web of specialisations, and it's important to know where you fit, or want to fit, within it.
Students should review this range of positions, and plan their studies accordingly to develop competencies in their desired specialty. Recent graduates, and job seekers need to keep their experience in mind when deciding which positions to apply for.
If you require guidance in your job search, or a job title translator, for the architecture industry, get in touch with our team at Bloomfield Tremayne & Partners, the experts in architectural employment.