What Jobs Can I Get In Interior Design
12th September 2017 /
Tips & Advice
In an industry full of creatives, it's unsurprising that the plethora of job titles under the banner of 'interior design', are an imaginative spin on the classics and are often just as confusing to us as they are to you!
If you're trying to get your foot in the door with an interior design job, or you're shifting between specialisations within the industry, then explore our list of straightforward job titles below to figure out which suits you. Then, once you've got the gig, you can call yourself whatever you like!
Interior Designer
 An interior designer is a top tier specialist who enhances the appearance and function of indoor spaces. Positions are advertised at junior through to senior levels, distinguished purely by professional experience. There can be confusion with interior decorators, but there is a distinct difference between these two roles.
 Interior designers are involved in the renovation process when it commences. Having completed a degree in design, they are qualified to advise the drafting of floor plans. This is a collaborative process, involving consultation with architects and contractors to achieve the look desired by the client. Their advice is based on extensive construction knowledge, and understanding of how the layout and allocation of space determines its use.
 An interior decorator, however, usually hasn't undertaken tertiary study, and are only involved at the final stage of the project. Like interior designers they are trained in colour, fabrics and the basic principles of design, but are solely concerned with the dressings of a space. Interior designers incorporate these fixtures within the design scheme in accordance with the structure's purpose, and not merely the client's taste.
Designers and Design Leaders
The confusion doesn't end with interior decorators. We have also seen interior design positions advertised under the titles "Designer", "Design Leader", as well as those which include a specified level of experience such as "Designer (2-5 years)". It blows our minds too, but let's reach some clarity about what these actually mean.
"Designer" is a general term which could refer to any number of industries from fashion to information technology. If you're searching for a job in interior design, and come across "Designer" in your results, ensure to pay close attention to the job description to ascertain if what you've found is a position at an interior design firm.
 The "Design Leader" is a slightly different case. This is a senior role, with a heavy focus on project management and creative leadership. Design leaders develop the processes within their firm in response to changing market trends and monitor the creative output of their design team, ensuring that the methodologies and solutions offered are of a competitive standard.
 For those experience-centric titles you have nothing to fear. Some of our clients specify a number of years prospective applicants must have been employed in the industry. Others will use terms related to university qualifications such as "Undergraduate" or "Graduate". Stick to the specified skill level and you're all set to apply for that job.
Interior Documentor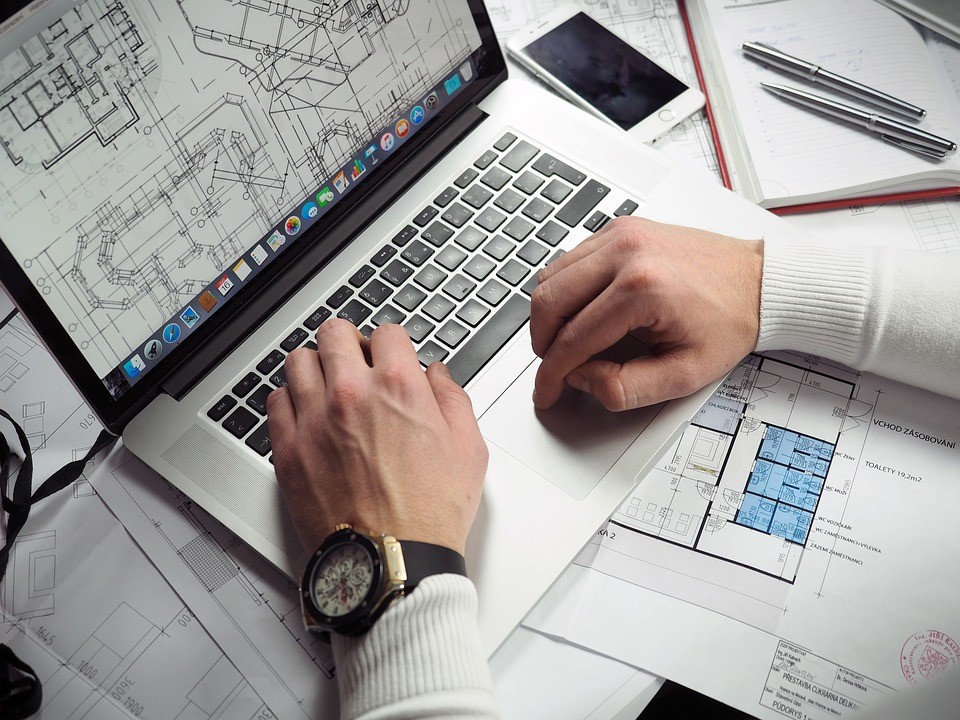 An interior documentor produces high quality documents using specialist design software. They are required to draw plans for projects, and support the interior design team by maintaining project packages at a high standard.
 The actual title of the position will depend upon the programs they are required to use as part of the job. Generally a documentor will work in Revit, CAD or Vectorworks Documentor among others.
Interior Designer – Graduate
 A firm advertises a graduate role when they want to catch talented students who have recently graduated from tertiary studies. Not all graduate roles are permanent, but they provide an excellent opportunity to practically apply the knowledge gained at university.
 An interior design graduate will assist on various projects, at all phases of the process from documentation to final dressings. Many firms will use the position term as a frame in which to mould and mentor the graduate, kickstarting their career in the design world.
Business Development Manager (BDM)
The role of a BDM, or business development manager, is to expand the market position of the firm by prospecting new clients, and maintaining relationships with the existing database.
 A BDM must possess significant industry knowledge, as they are the driving force behind the firm's marketing strategy. Dealing extensively with clients in pitches and project updates, good communication skills are also essential.
Space Planner
Space planning is a specialisation within interior design, pertaining to the allocation and division of interior spaces by function.
In office spaces, for example, the space planner considers how large the boardroom will need to be to allow for the table, chairs, technical equipment and comfortable use of the room. Space planners understand how to efficiently make use of interior areas to maximise functionality within comfortable limits, while creating the client's desired atmosphere.
Who Do You Want To Be?
 Hopefully we've made it a little easier for you to grasp the opportunities available within interior design. Of course your experience will come into play when determining which roles you can currently apply for, but not who you can become in the future.
 Looking for guidance and opportunities within the interior design industry? Get in touch with Bloomfield Tremayne & Partners, the experts in interior design and architectural recruitment.